A Strip Poker Game with a Difference
A Strip Poker Game with a Difference
If you've ever played a strip poker game on your computer, then you have probably experienced the awkward graphics and unrealistic features. Thanks to modern technology and innovative design, however, there is now a better way to experience a digital game of poker than ever before. In Art Strip Poker, the clothes of your opponents are realistically painted on.
The impressive thing is that they are already naked, and you know it, yet they are covered by a layer of artistically painted on clothes that you remove as you are playing. In other words, it combines artistic bodypainting with all the fun of traditional strip poker plus, of course, many beautiful opponents. This innovative approach is the first of its kind, and your eyes are deceived as you gradually undress your opponent with a few strokes of the paint brush.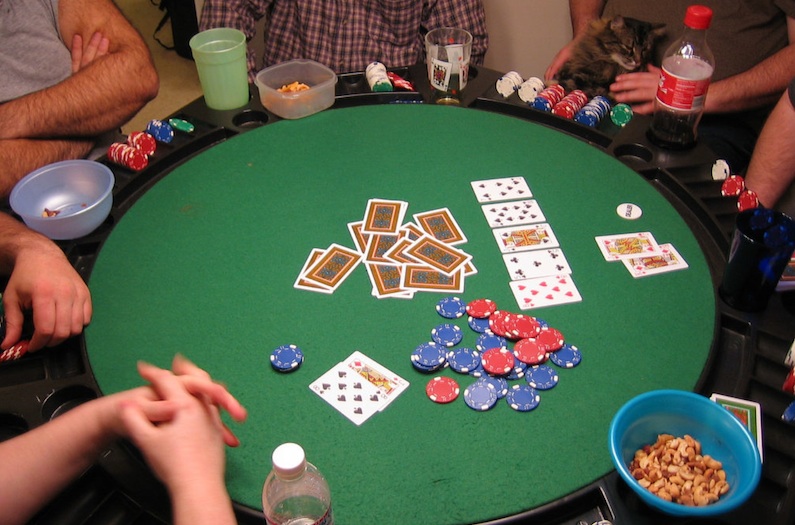 Multiple Layers of Paint to Get Through
Just like any other strip poker game, Art Strip Poker is intended to slowly but steadily build up excitement and anticipation. You already know that your opponent is naked, and that you need to peel away painted-on clothes one bit at a time, but the fun doesn't stop there. In fact, there are multiple layers of clothes, just like in real life. You'll first have to get through layers like blouses, shorts and beautiful dresses before you reach lower layers, such as intricately painted lace bras and underwear.
Knowing that the girl is 'dressed' only in layers of paint that you can remove with a brush makes the game something entirely new. Thanks to the intuitive interface and unbeatable level of interactivity, it draws you in like no other strip poker game you will ever find. Whether you're an experienced poker player or a complete beginner, you can choose from several girls and difficulty levels to suit your playstyle.
Six Beautiful Opponents to Play Against
Art Strip Poker is a constantly evolving project that aims to revolutionize digital strip poker by combining the power of art with the natural beauty of some of the world's most stunning models. There are six opponents to choose from, including the young blonde-haired beauty Nancy, the fiery red-head Lilly and the raven-haired Enigma. With all the girls, you would never guess that their clothes are painted on, including their underwear. They look like they're dressed, but it's actually just extremely realistic digital body art, thus creating a stunning visual illusion that will always motivate you to keep playing until you have your ideal opponent stripped down completely!
You can download the program today. You can also subscribe to updates so you'll be among the first to hear about new girls and other additions and changes to this popular new strip poker game. If you're still not convinced, take a look at the photo gallery and see which of the beautiful girls you'd like to play with. Will it be Nancy, Sybil, Lilly, Sammy, Enigma or Stacy? The choice is yours, and there'll likely be more on the way soon! [button-yellow url="https://artstrippoker.com/en/" target="_self" position=""]Download Strip Poker[/button-yellow]
10 Super Tips To Drive More Traffic
Top 10 WordPress Backup Plugins For Your Website
10 Best Ways Design A WooCommerce Store
10 best Call of Duty designed multiplayer maps
Developing a WordPress Multi-Site – How To Guide